Managing activities in support of the University's core missions is challenging in a complex environment governed by a multitude of policies and regulations. The Financial Management Dashboard is an interactive web-based tool for visually highlighting financial risk and compliance metrics that may merit additional management review.
Dashboard purpose
The Dashboard:
Is a tool for providing quick indicators to department managers, control points and central units to help them monitor financial and compliance risks more effectively and efficiently than current manual methods allow.
Encourages department managers to proactively monitor risk and compliance, facilitate decision-making and implement remediation actions.
Allows UCSF to be at the forefront of continuous monitoring of risk in critical core-mission areas with easy-to-gauge charts and metrics.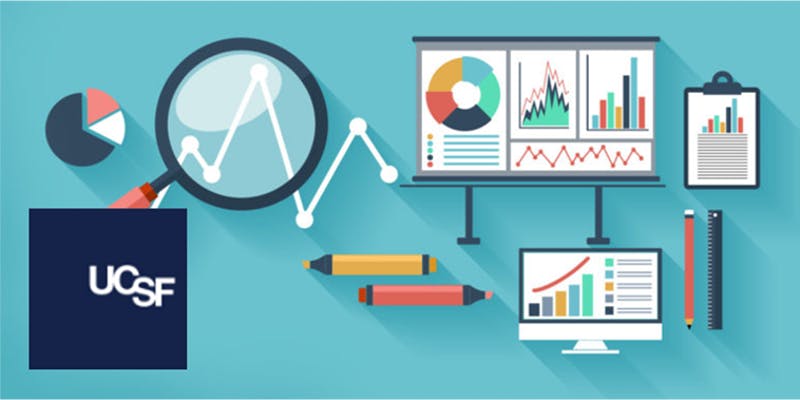 Current metrics
The Dashboard captures 17 different metrics in the following four categories:
Sponsored award management
Endowments and gifts
Recharge projects
Financial and administrative operations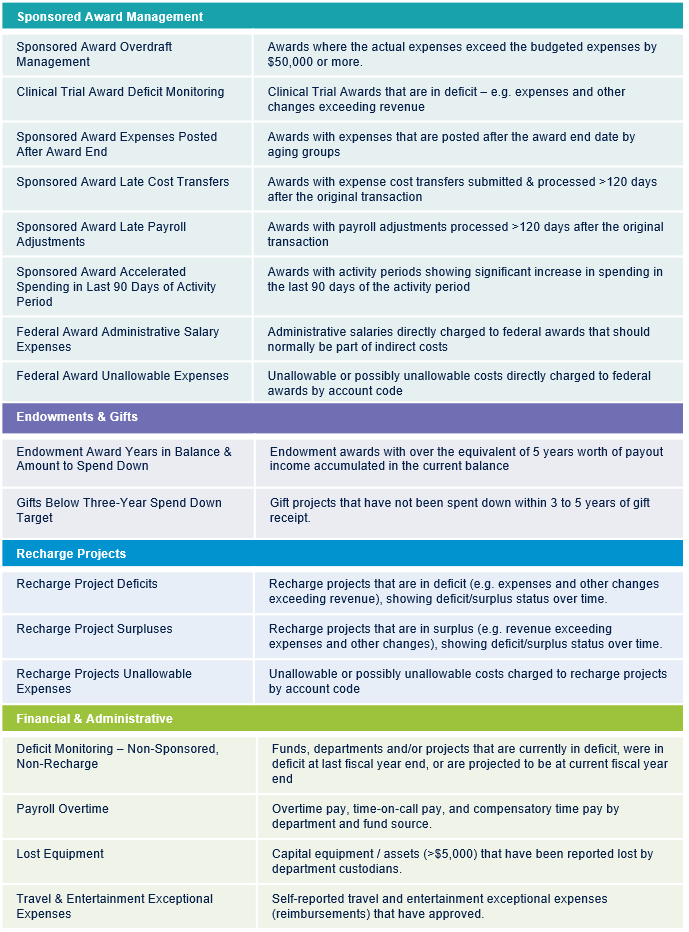 Access
The Financial Management Dashboard is accessed via MyAccess. 
Access to the Financial Management Dashboard is granted to all MyReports users with the Financial Role. If you do not currently have the Financial Role access in MyReports, follow this MyReports request process: MyReports Access & Availability
If you use Favorites in MyAccess, you may need to click on Manage Favorite to see the full list of available MyAccess applications.
Getting started
Watch:
History and governance
With approval from the UCSF IT Governance Committee to develop an enterprise web-based tool, the Financial Management Dashboard was developed in FY2017-18 and launched in August 2018 with 12 metrics focused largely on sponsored award management. In FY2019-20, an additional five metrics were added. The Dashboard is sponsored and spearheaded by Audit & Advisory Services with guidance and collaboration from the Dashboard Workgroup, consisting of representatives from each of the UCSF Professional Schools and relevant central units, including the Controller's Office and Budget and Resource Management. The Control Point Financial Officers Group serves as the executive steering committee for governance and oversight.